---
Thanks from the Staff at Spring Glen School
Dear Parents,
Thank you so much for "filling the fridge" in the staff lounge at Spring Glen School
during Teacher Appreciation Week.
Your kind words and generous and delicious treats were enjoyed by all.
Hinda Piscitelle
Spring Glen PTA President
---
Attend the May PTA Meeting!
Please Join Us!
Spring Glen PTA Meeting
May 17th
At 3:45pm
In the Media Center
This is our last meeting of the year!
Please come to vote on the new slate of officers and review the 2017-18 budget!
President: Hinda Piscitelle
Vice President: Anne Powers
Treasurer: Heather Wainwright
Secretary: Eve Sansone
Membership VP: Christy Czekaj
Fundraising VP: Allison Rosenberg
Please join us on June 8 at Paradise Country Club from 4:30-7:30 pm. It is only $10.00 per family. Extra flyers are in the office.
It's never too late to get involved in your child's school!
Many Hands Make Light Work!
---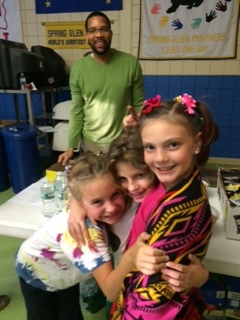 Spring Glen Elementary School PTA
1908 Whitney Avenue, Hamden, CT 06517